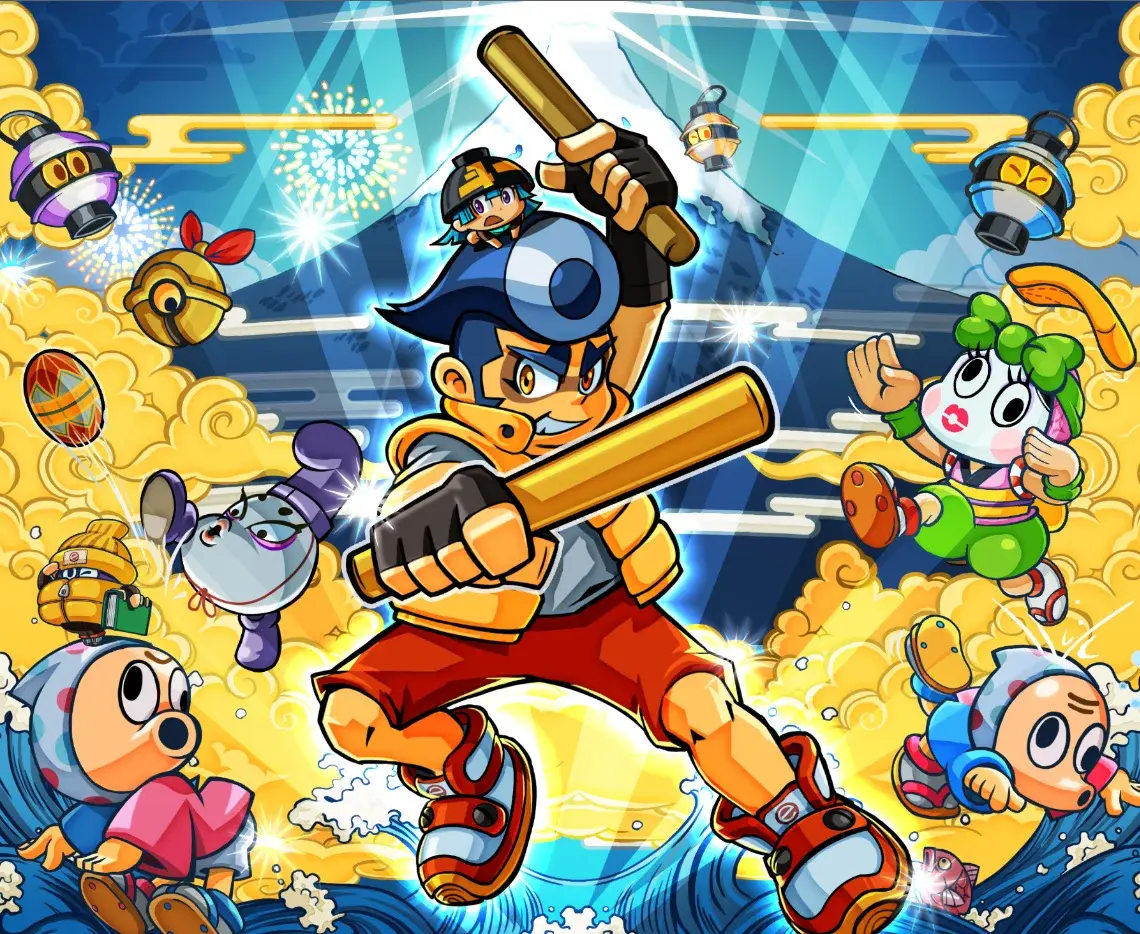 The Japanese Nintendo Direct showcased a new game by developer Good-Feel – a 3D action game inspired by the Goemon or Mystical Ninja series…
---
Yesterday's Nintendo Direct may not have been a livestream for the ages – still no Metroid Prime 4? – but it at least gave us a few memorable highlights. If nothing else, we won't be forgetting about Mario's transformation into an elephant for a while.
Over in Japan, meanwhile, viewers were treated to a glimpse of a new game that didn't make it into the presentation's western cut.
Otogi Katsugeki Mameda no Bakeru: Oracle Saitarou no Sainan!! is a 3D action adventure that is clearly intended as a spiritual successor to Konami's Goemon series – best known in the west as Mystical Ninja. More specifically, Mameda no Bakeru takes its cue from the N64's Mystical Ninja Starring Goemon, which took the Goemon series into 3D for the first time in 1997.
Like the Goemon games, Mameda no Bakeru is an action-platformer steeped in Japanese folklore and packed with humour and strange anachronisms  – this new title mixes up traditional Japanese architecture and legendary creatures like Tengu with laser guns and giant, stompy robots. The central character, as translated from the game's website by Gematsu, is Bakeru, who's half boy, half tanuki, and who uses his taiko drumsticks to fend off an invading "festival army."
Development on the game is being handled by Good-Feel, the studio behind the charming Kirby's Epic Yarn and Yoshi's Crafted World. Those games featured plenty of imaginative level designs and lots of quick digressions into other genres, like Kirby Epic Yarn's brief yet terrific side-scrolling shooter sequences. Mameda no Bakeru seems to follow the pattern: at the 28 second mark in the trailer above, you can catch a glimpse of what looks like an into-the-screen rail shooter segment.
It all looks entirely likeable, and we can only hope that its omission from the western Nintendo Direct doesn't mean it'll remain Japan-only – a fate that befell a great percentage of Konami's Goemon games.
Otogi Katsugeki Mameda no Bakeru: Oracle Saitarou no Sainan!! is due out this winter for the Nintendo Switch as both a digital download and as a physical release.